Las Vegas Slots
The slots in Las Vegas are one of its most popular attractions. While slots generally donít draw people from outside Las Vegas in the first instance, many start to see the fun of playing online slots once they have visited a Vegas casino. People usually assume that Las Vegas slots are the same as anywhere else, but this is not quite true. Certainly the way in which the Las Vegas slots are played remains the same as slots everywhere else, but the kinds of slots popular in Vegas can be surprisingly different.
Many popular Las Vegas Slots have online counterparts that you can play from home. See our below list!
Check out these reviews complete with similar online counterparts of some of the most popular Las Vegas Slots.
First of all, traditional 3-reel slots with a single payline actually remain quite popular in Vegas. There could be a variety of reasons for this, such as the number of senior patrons at some casinos or because so many new gamblers come to Vegas without knowing what to do. Traditional 3-reel slots are easily accessible, but longtime slots players tend to get sick of them quite quickly. The lack of choices in 3-reel slots could allow nervous new gamblers an easier entry into their time at a casino, as its less intimidating than stepping up to play a table game or more complex slot machine.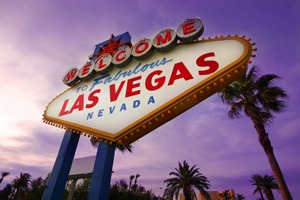 Licensed slots that are themed around the latest movies, video games or even big brand names are becoming more prevalent in Las Vegas. In terms of live venues for slots, Las Vegas makes a lot of sense for licensed slots, as a wide variety of people will come through the slots floors who may be looking for a game that speaks to their interests. Licensed slots can be found at online casinos as well, for example Tomb Raider is available for play at an online casino. Generally, licensed slots online tend to appeal to a younger crowd while licensed slots in Las Vegas are aimed at older players.
If you like to play slots at live venues, then Las Vegas can be one of the best value places to do it. Las Vegas slots are well-known for having slot machines with expected payout levels of higher than 9o% and sometimes even reaching slightly above 100%. Not every slot machine has such generous payout rates, but they can be found if you look hard enough in the right casinos, as they make the casino look good to potential players. Online casinos cannot offer slots with over 100% returns, but they do occasionally offer freeroll slots tournaments where real money players can win money without having to spend anything.
The slots in Las Vegas are renowned for how exciting they are to play, and for how the noise and lights they feature enhance the fun. Online slots have caught up in this way, however, with many online 5-reel slots featuring a selection of animated symbols and offering rewarding bonus games.
Itís come to the point where those after Las Vegas slots fun can really just relax at home and play online slots at an Internet casino instead.